Why Mercian?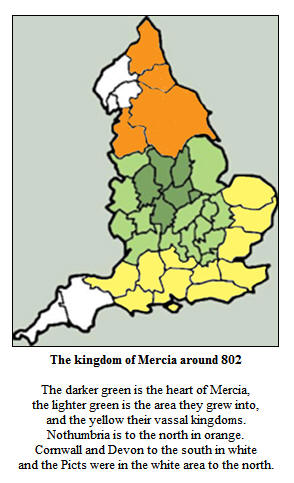 Mercia forms a focus for the group in a number of different ways. For a start, it's where the group is based, in Northamptonshire, pretty much in the centre of Mercia. Northamptonshire also brings us into close proximity with the Naseby battlefield and surrounding areas south of Market Harborough. Within the county we also have Roman, Medieval, Saxon, in fact a whole range of sites from all historical periods.
It also, however, covers where we, as a group, originated from. We have members from South Yorkshire, Herefordshire, Kent and London. At one time or another, all of these locations have been part of (or at least very close to the borders with) the Mercian kingdom so it seemed a fitting name for a group concerned with heritage based in, and originating from, the region.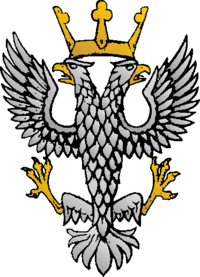 The 'two-headed eagle of Mercia', the crest of Leofric, Earl of Mercia, who was the husband of Lady Godiva. He also founded monasteries in Coventry and Much Wenlock.
It has since been adopted as the badge of the Mercian Regiment.